Special Ops Escape Room, Destin Florida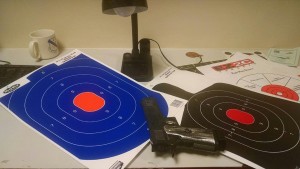 A special ops team based out of our office found a bomb and was in the process of disarming it when they and the bomb went missing. Your team has been brought in to search through everything in the office, looking for clues, hints, whatever you can find that will lead you to the bomb and exit the room in less than 60 minutes.
Do you have what it takes to escape?