Panama City Beach Escape Game
Come check out our three escape games in Panama City Beach. "Navy SEALs", "Death Row" and our Newest- "The Castle" will surely challenge your sense of detail and puzzle solving abilities. All escape games average around a 20% escape rate, so you will need to put together a good group to beat these escape games.  If you are in Panama City or Panama City Beach and you are looking for something different, exciting and challenging to do, come check out one, two or all of our escape games at Escape Zone 60.
Are you up for the challenge?
You can book now at Book Panama City Beach!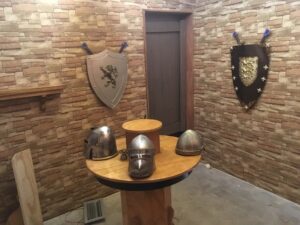 Escape The Castle